ŠTILEC - RESORT - RESTAURANT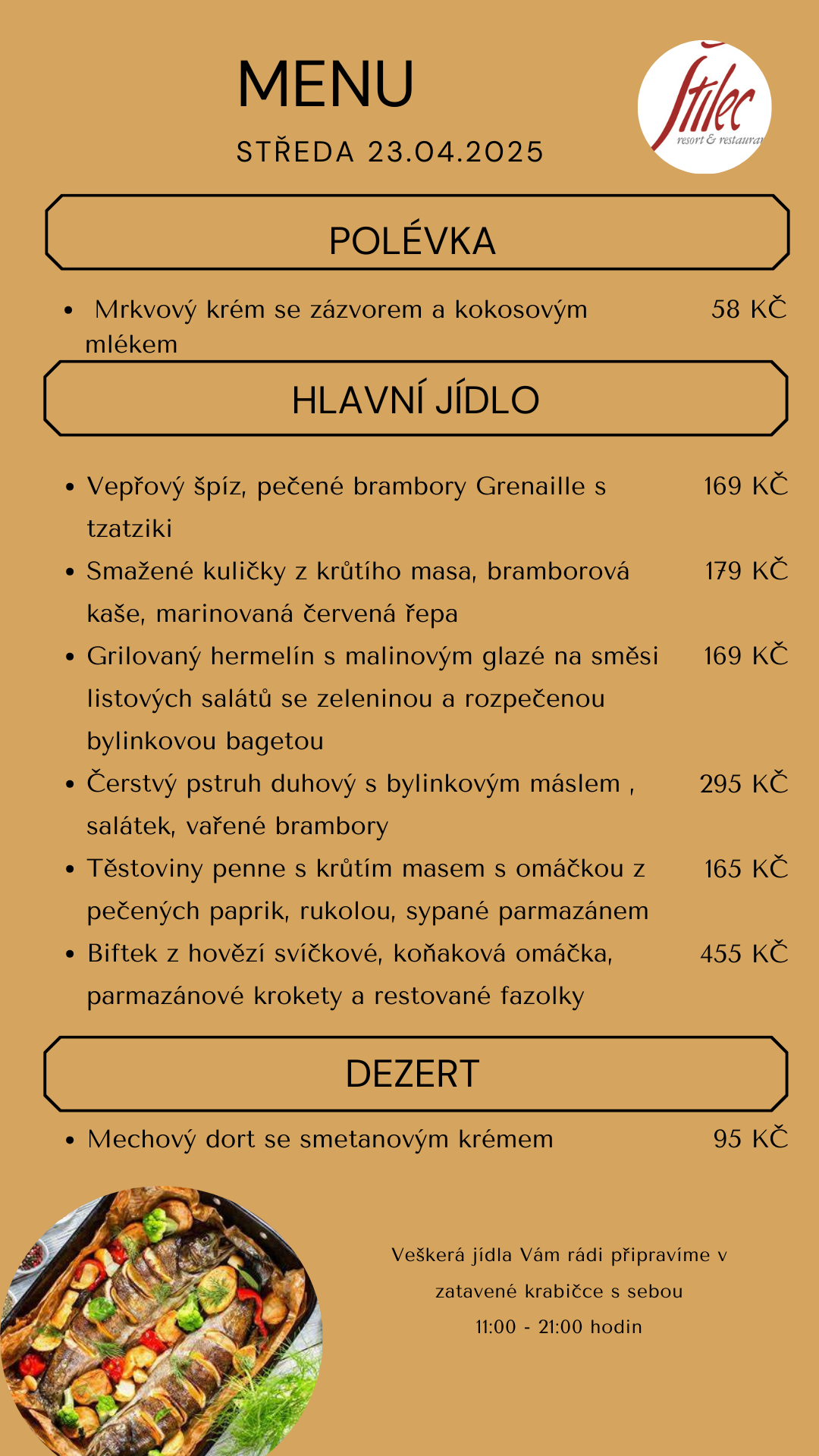 The Štilec Resort / Restaurant is located in the lovely surroundings of South Bohemia close to many sights that encourage visitors to visit. The most interesting of these is the town of Český Krumlov – a historic town listed on the UNESCO World Heritage List.
The Štilec Resort surroundings will also please all nature lovers , since they serve as perfect starting points for hiking as well as cycling. During the summer the Štilec Pond is an excellent place for swimming, and for fishing from spring until autumn. In the winter, the pond turns into a large natural ice skating rink.
The resort is located on the banks of the Štilec Pond, right off roadway no. 39, direction Český Krumlov (about 1.5 km from the village of Kamený Újezd).